Uncover the world of the Dina Preston Band, a musical sensation captivating audiences worldwide for over three decades. Renowned for their extraordinary talent, professionalism, and a global footprint spanning 44 countries, they stand as a symbol of musical excellence.
Key Highlights:
Renaissance Record Album Release: Soaring to new heights, the Dina Preston Band releases their latest album on Renaissance Records, showcasing versatility and innovation in music.
Global Accolades: Having graced stages for Armed Forces Entertainment, the U.S. State Department, U.S. Embassies, and Fortune 500 companies, the band's electrifying performances transcend borders, embodying their role as cultural ambassadors.
Musical Diversity: From classic rock to country, pop, jazz, and original compositions, the band's diverse repertoire tailors unforgettable experiences for every event.
Unforgettable Live Shows: The Dina Preston Band guarantees an unforgettable experience, infusing high energy into live concerts, corporate gatherings, diplomatic functions, and private celebrations.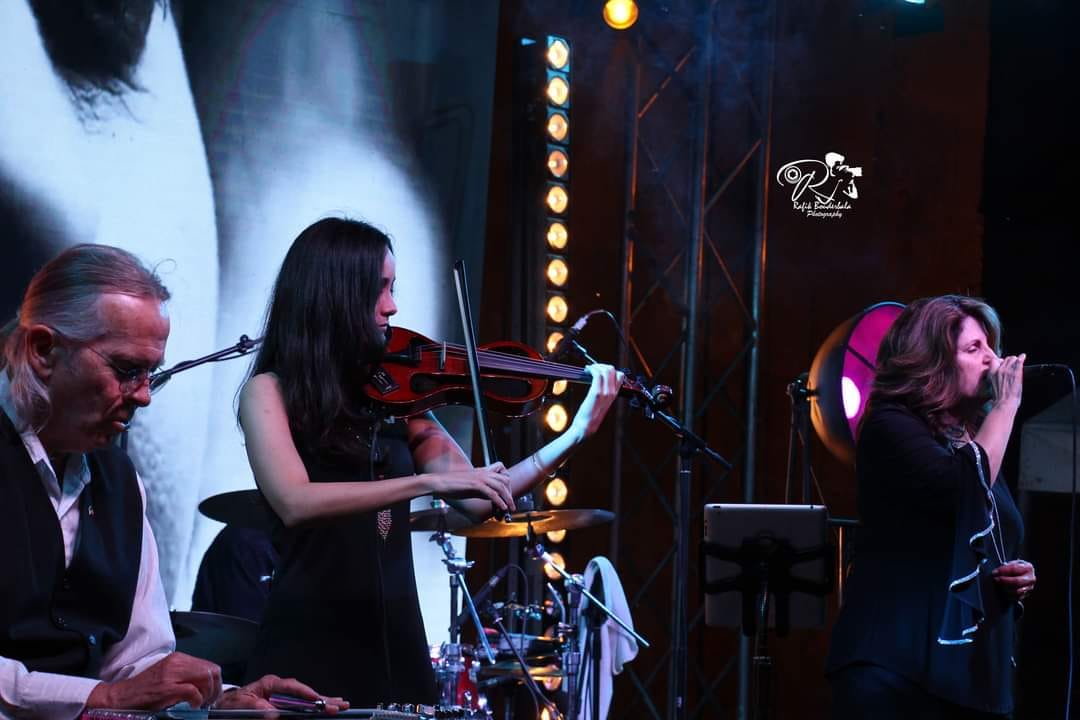 New Album Release Coming Soon!
Some of your songs are still in my head" Would could you, ain't you gonna, if I asked you if you wanna come to Hungary again.
"Absolutely incredible! The Dina Preston Band exceeded all expectations at our corporate event. Everyone was captivated by their diverse repertoire spanning various genres and decades. The energy they brought was unmatched, and their customer service was outstanding with prompt and clear communication. We were truly fortunate to have them perform, and they were phenomenal at engaging the crowd. I would hire them again without hesitation."
Entertainment is their middle name The Dina Preston Band is your ticket to the "Top of the Charts"
This is an awesome group of pro's !!! We were in awe of their talents and that we could get them for our New Years eve bash. Completely charming and pleasing to work with I would recommend them to anyone who wants an all around band that is capable of managing any audience no matter how diverse. At our event we had all kinds of different demands from ballroom music (including a tango), also rock, country, oldies, etc. and they handled all of it with grace and poise. They have experience, and they have lots of class, and they are really fun to work with!!
The Dina Preston Band is set to Rock the World…Renowned for their exciting live performances, The Dina Preston Band has rocked stages across 43 different countries, cementing their status as a force to be reckoned with in the global music scene.
May 2023 U.S. Embassy Tunisia
With 27 world tours and performances in 44 countries, the Dina Preston Band has left an indelible mark on the global music scene and now they are coming to Tunisia to give free public concerts and provide workshops on cultural entrepreneurship in Djerba, Gafsa, Kairouan, Sousse, and Tunis.  
May 17, 2023 by Emma Roberts
Prepare to be mesmerized by a remarkable musical fusion born out of an unprecedented collaboration between talented American and Tunisian artists.